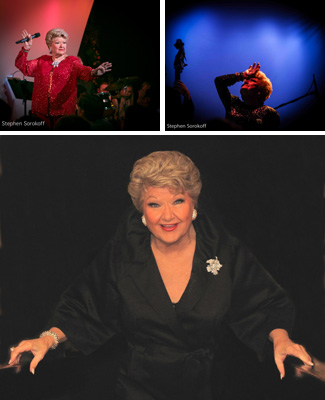 A pure proponent of the elegant nightclub style that once was the hallmark of large rooms and nightclubs across the country, Marilyn Maye has amazed a growing number of critics with her seemingly undiminished abilities. Stephen Holden of The New York Times has marveled that she "dives into jazz and swings with a vocal stamina remarkable for a performer of any age."
A Kansas City native and resident, Maye was nominated for a best new artist Grammy in 1965. She appeared a total of 76 times on "The Tonight Show Starring Johnny Carson" (the most appearances by a singer).
Media Blitz helped engineer what Rex Reed of The New York Observer called "one of the most triumphant comebacks of the decade." Since her return to New York in 2006, Maye has swept all the major cabaret awards, has played every major venue, and best of all has inspired and electrified younger audience members, who now pack her shows and make up a large portion of her loyal following.