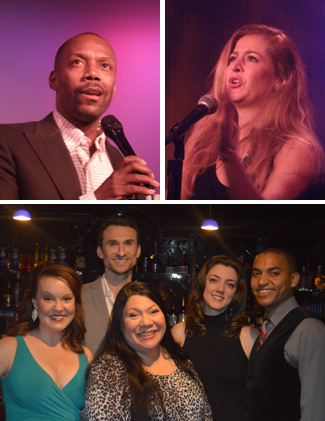 Media Blitz helped to conceive and co-produces the annual MetroStar Talent Challenge. Since it began in 2008, MetroStar has launched and redefined the careers of several standouts in cabaret and jazz.
Past winners, in chronological order, have included Anne Steele, Liz Lark Brown, T. Oliver Reid, Marissa Mulder, Billie Roe, Lauren Stanford and Kristoffer Lowe. The 2015 MetroStar is Minda Larsen.
Open to solo singers and vocal duos of all ages, backgrounds and styles who have not played a major engagement at the Metropolitan Room, MetroStar challenges singers to raise their standards and push themselves artistically.
MetroStar offers a career-boosting package of prizes and professional encouragements, including a Met Room-produced primetime engagement and, this year for the first time, a six-camera demo that chronicles the odyssey of the winner from start to finish.